Wayland In Brief




Some might say Wayland's a town with a split personality. The hustle and bustle of the south side's shopping and dining contrasts sharply with the semi-rural north side with its winding lanes, scenic wetlands and quiet neighborhoods.

Not a big town, Wayland has about 13,000 residents living across 16 square miles, almost 10 percent of which is water. The ponds, protected wetlands and the ten miles of the Sudbury River that pass through town offer residents great opportunities for recreation and watching the wildlife. Part of Wayland's semi-rural character is undeniably defined by its status as one of the top five communities in the state in conservation acreage.
Not only does Wayland contribute it's natural beauty, but also its historical relevance, including a bell made by Paul Revere hanging in the First Parish Church, and the first free library in Massachusetts (and second in the county).


Wayland School Information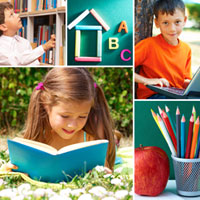 The Wayland Public School system ranks 7th in Boston Magazine's 2011 list of the regions top public schools. The Wayland Public Schools are a K-12 system that includes an integrated a preschool program, as well. The town made an interesting, and not always popular, decision several years ago to place all kindergarteners together at the Loker School, which doesn't house any other grades. Met with significantly more warmth were a recently proposed Chinese language program at the seventh grade level and a 1-to-1 laptop to student initiative at Wayland High School.
Perhaps the town's proudest achievement was the opening of its new $71 million, 157,000-square-foot high school in January 2012.
Overall, Wayland stacks up well in per pupil spending comparisons with neighboring towns. At the K-8 level Wayland spends more per child than similarly ranked districts in Sudbury, Wellesley and Acton, topped only by Concord and Lincoln and Weston.


Wayland Commute Information





Generally considered to have a comfortably manageable commute, Wayland is only 18 miles from Boston and mid-way between Routes 95/128 and 495. Sudbury, Concord, Weston, Lincoln, and Framingham border it. The closest public transportation options are the MBTA Commuter Rail to North Station from Lincoln or Weston and to South Station from Natick.


Wayland Market Stats





One of the most important aspects in buying or selling a home is being knowledgeable about the local sales market. At The Hollows Group we know our home towns inside and out and our goal is to help make you an expert, too.

Wayland Recreation





If you're up for it, you can enjoy the Sudbury River by kayak or canoe, or just a hike through the conservation areas set aside in the Great Meadows National Wildlife Refuge. Every June, Wayland is one of 11 towns that take part in Riverfest, a celebration of the Sudbury, Assabet and Concord Wild and Scenic Rivers. Event include all kinds of activities from moonlight paddles, guided bird expeditions, and fishing classes, to boat trips, music and art events.
South Wayland features two beautiful lakes, Dudley Pond and Lake Cochituate, which is home to the town's beach for residents. Wayland also boasts a new state of the art indoor pool which opened in 2011.

If you prefer the links, Wayland is home to two public 18-hole golf courses, Sandy Burr Country Club and the Wayland Country Club, which is known for its popular Junior Golf Camp every summer.


Wayland Restaurants





Although the commercial community is small, Wayland's business life is fairly vibrant. Along the Route 20/Boston Post Road corridor in north Wayland you'll find the landmark restaurant Coach Grill, offering prime steak and seafood in an upscale, but comfortable setting. Be served on linen tablecloths by suited wait staff in a beautiful, wood-rich atmosphere. Or grab a quick drink in the "club room" styled bar, which boasts Wayland's best night life. Just down the road, heading west is the new Primebar Grill. Primebar is more casual then its neighbor, but don't be fooled. The atmosphere and food offer a warm and inviting evening for all its guests, and kids are always welcome. Further down Route 20, is Water Lily, in the Wayland Village Shopping Center, where you'll find scrumptious Chinese fare. Across Route 20 is Spice and Pepper Thai food and Wayland Pizza.

Starbuck's, JJ McKay's Restaurant and Pub, and Mel's Diner are clustered on Wayland's south end. The popularity of Mel's breakfasts and lunches is obvious by the line of people waiting to be seated each weekend. Next-door, The Villa is known for family-style Italian dishes.


Wayland Shopping




Wayland is in the planning stages of redeveloping the old Raytheon site, with developers building a new "Wayland Town Center," with shops, restaurants, a town green, office space, and residential units. Sudbury is also home to grocery store chain Whole Foods.
With all Wayland has to offer to someone looking for a quiet town but still providing options for entertainment, it's sure to be "The Right Place" for you.