Sudbury In Brief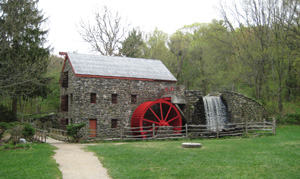 A bustling suburb trying to maintain its small-town, rural roots. Not an easy task, but one Sudbury manages with ease. Its historical significance and proximity to Boston and the major routes in Massachusetts makes Sudbury the easy choice to call "Home."
Incorporated in 1639, Sudbury's current population stands at approximately 18,000 residents. Its history is long in Massachusetts, including being the site of battles during the King Phillip's War, and an active involvement in the early hours of the American Revolution.
Sudbury School Information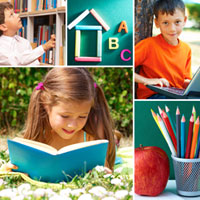 The Town of Sudbury is divided into two school districts: Sudbury Public Schools (SPS) and Lincoln-Sudbury Regional High School (LSRHS). Sudbury Public Schools is comprised of four elementary schools; two of the schools, in addition to K-5 service, also house District preschool programs. The four elementary schools feed into one middle school, Ephraim Curtis Middle School (6-8) that is centrally located in town. Sudbury Public Schools is proud of its continued exceptional school system. As a matter of fact, Sudbury elementary schools trend in the top 10 performing schools on the Massachusetts Comprehensive Assessment System (MCAS) in both Math and Reading, among about 1000 other schools! LSRHS, founded in 1954 shares a partnership with the Town of Lincoln. Of the 1614 students in the school, 1400 are from Sudbury. The school is led by a Superintendent/Principal and is governed by a six-member school board with representatives from both Sudbury and Lincoln. It is structured using a "House" system where the four grades are divided into three houses, each run by a housemaster and offering many support staff. LS students excel in statewide testing, as well as national placement exams such as the ACT. The Composite score for the ACT at LSRHS is 26.3 LS was also ranked Number 4 in Boston Magazine's "Best Public Schools for 2011." Sudbury is also fortunate to be a part of the Minuteman Regional Vocational Technical School jurisdiction, which includes 15 other Metrowest communities. This four-year public high school offers rigorous academics with relevant career and technical programs. One hundred percent of its 2010 graduates passed the MCAS requirements, and 25% of those graduates earned scholarships for their outstanding MCAS scores.
Sudbury Commute Information



Sudbury enjoys the distinction of being located conveniently between Rte. 128/95, Rte. 495, and just north of the Massachusetts Turnpike. State Route 20 runs through Sudbury and is the most direct way to access the inner loop of Route 128, or the outer loop of Rte. 495. By driving Rte. 20, Rte. 128 can be reached in approximately 20 minutes, and Rte. 495 in about 15 minutes. Residents living in central or South Sudbury can be on the Mass Pike in approximately 10-15 minutes. Many residents in North Sudbury chose to drive into Boston or to jump on the main highways using Rte. 117 or Rte. 2.
Maynard
Market Stats


One of the most important aspects of buying or selling a home is being knowledgeable about the local sales market. The Hollows Group will always strive to be experts in whichever local market you may choose.
Sudbury Recreation


Sudbury prides itself on the opportunities for fun and fitness it has to offer. Perhaps the easiest way to describe them is to take it by area:
Haskell Fields: Located in the center of Town is the Haskell Recreation Area. This expanse of land has three large and six small soccer fields. On any given day of the week, you'll see soccer or lacrosse practices and games in full swing. Haskell also is home to one of Sudbury's three 90' baseball diamonds. The pride of the Haskell area is its SMILE (Simple Mobility in a Learning Environment) Playground, designed for children, ages 2.5-12-years-old. Surrounding Haskell Fields is a one-mile paved walking/running trail, with a designated area of adult stretching and strengthening equipment.
Atkinson Pool/Fairbanks Community Center: This building is located just across the road from Haskell Fields and is home to the Atkinson Pool, an indoor swimming pool. Also at Fairbanks is the Senior Center, as well as a gym providing classes for all ages. At night, Fairbanks is home to the Teen Center, just one of the many programs offered by Sudbury's Park and Recreation department.
Other Recreation Area: Feeley Fields are home to the Sudbury Softball and Sudbury Babe Ruth programs, as well as the home field for the LS Baseball teams. Cutting Field is Sudbury's turf field and is used for soccer and lacrosse
While there is ample designated recreation area in Sudbury, the abundance of hiking trails throughout Town need to be pointed out. Feel free to head over to the Nobscot Boy Scout Reservation and take a hike up to the top of Nobscot "Mountain" and Tippling Rock. From up there, you'll have breathtaking views towards Boston and the Worcester Hills. The Sudbury River Valley Trustees impeccably maintain trails throughout Sudbury, and the Great Meadows Wildlife Refuge meanders through much of the Town.
Sudbury Restaurants


Sudbury's business district lays along Route 20. And in that short expanse are over 12 outstanding restaurants offering phenomenal menus with various cuisine.Karma Coffee located behind Papa Gino's Pizza on Route 20, is the perfect quiet spot for catching up with friends over a cup of freshly roasted coffee. For more of a meal in a casual, café atmosphere, Franco's Trattoria in Mill Village serves made-to-order sandwiches, pizzas, salads, and gelato! Another great place for coffee or a quick sandwich is the Sudbury Coffee Works a half-block off of Route 20.Italian and Continental cuisine abound in Sudbury. The Bistro20 offers Italian/American Cuisine. In addition to the warmly decorated dining area, the Bistro20 Tavern offers the regular menu in a more-casual atmosphere and hosts live entertainment each Thursday night. Rossini's Pizzeria and Restaurant serves authentic Italian cuisine, including breakfast on the weekends. Bullfinch's offers not only a varied menu, but a live jazz brunch on Sundays, cooking school, and even the Guerilla Gourmet, who will come into your home and prepare a meal based on whatever you have on hand in the pantry!Sudbury continues the international offerings with two Indian restaurants, one Thai restaurant, and two sushi locations, including the award winning Oishi Too Sushi and Fugakyu Restaurants, and two Chinese restaurants, Lotus Blossom and Lavender, both offering full bars as well as exceptional regional fare.For a truly special meal, dine at Longfellow's Wayside Inn, the oldest operating Inn in the United States. This gem on the National Historic Register and built in 1716 has served past presidents, dignitaries, writers, and artists. The Inn is even host to its own ghost who is rumored to visit Room 9! The lore belonging to this establishment continues through Henry Wadsworth Longfellow's "Tales of a Wayside Inn," depicting the events leading up to the Battle at Concord and Lexington and the Midnight Ride of Paul Revere."
Sudbury Shopping


Sudbury is home to both national chain stores, such as TJ Maxx and Olympia Sports, as well as many small locally owned and operated business. Holly's and Irresistibles in Mill Village are boutique women's apparel stores offering the latest fashion. Ace Jeweler's, Hill Jewelers, and The Jewelry Exchange will help you find that perfect something for someone special. Sudbury is also home to grocery store chains Sudbury Farms/Roche Bros., and Shaw's Supermarket.
If you can't find what you need in Sudbury, the Natick Collection in Natick is only a short drive away. Neighboring communities Framingham and Marlborough are offer Home Depot, Target, as well as many other large national chain stores.
Sudbury Services

For medical needs, Sudbury offers an array of options. Emerson Hospital runs a satellite office located at Chiswick Park, offering a variety of doctors, x-rays, and lab work.
Sudbury is also home to many small fitness and yoga studios, such as Element Yoga, Fitness Together, and the larger facility at Bosse Sports. At Bosse, you can swim, exercise, play tennis, or shoot golf balls in the indoor driving range. After your workout, relax over a sandwich in the café or head up to the full-service Bosse Spa and Style. Get a massage, manicure, or pedicure and Bosse will even watch your children for you!