Maynard In Brief

Only 25 miles northwest of Boston is the charming town of Maynard. It was founded in 1871, and grew up around its thriving woolen mill, once the largest mill of its kind in the world and still in its new guise as home to high tech businesses, the heart of town. Maynard is dainty by local standards, only 5.5 square miles with just over 10,000 residents. It can be easily accessed by Rtes. 117, 27, or 2. Much of Maynard's appeal comes from its small-town, old-fashioned feel and strong sense of community. Its picturesque downtown business district is bisected by the Assabet river and dominated by the clock tower, sitting atop Clock Tower Place, best known for being home to the career web site Monster.com. It is the oldest working, hand-wound clock in the country. But Clock Tower Place has been, and is, home to so much more. In 1957 Digital Equipment Corporation moved into the complex, eventually making Maynard its worldwide headquarters, and earning it the moniker "Mini Computer Capital of the World." Since Digital was sold, Clock Tower Place became Monster.com's headquarters and a mecca for software and web-based start ups. It's also the home of Powell Flutes, and many other small businesses.
Maynard is a community that works and plays together, and most of the action takes place downtown. All summer, you'll find a bustling Farmer's Market outside Clocktower Place, featuring organic produce from many local farms, along with organic meats, cheeses, fresh eggs and flowers. Great coffee and fresh baked goods keep you fortified while you do your shopping. Every October, Maynard Fest, a self-professed celebration of "commerce, community and culture" draws thousands to downtown, which closes to traffic for the occasion. It includes dozens of sidewalk sales, more than 100 vendors and free family entertainment. Maynard Fest is traditionally followed by the Maynard Rotary Club's Oktoberfest at Clock Tower Place featuring a beer garden and fireworks. Downtown also hosts two much loved holiday celebrations for children, the Annual Downtown Trick or Treat and the annual Christmas Parade.
Maynard School Information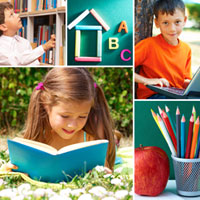 There are three schools in town. Green Meadow Elementary School houses Prek-3rd grade, the Fowler School, grades 4-8, and then Maynard High School for grades 9-12.
Maynard Commute Information


Maynard is accessible by Routes 27, 62, and 117. However, Maynard lies between major interstate belts and short distance away are the major arteries of Massachusetts: Routes 95 and 495.
Maynard Market Stats


One of the most important aspects in buying or selling a home is being knowledgeable about the local sales market. At The Hollows Group we know our home towns inside and out and our goal is to help make you an expert, too.
Maynard Culture History and the Arts

Maynard embraces a vibrant arts community both in town and with our neighbors. Downtown features a number of galleries and stores, a neighborhood movie theatre (one of the few left of its kind), and a thriving arts center a short walk from the center of town. ArtSpace Maynard is a non-profit arts center that features 43 studios for 70 artists, a large gallery for mid-size group exhibits, and a public printmaking studio. ArtSpace also hosts the Acme Theatre, a volunteer-run community theater launching several productions a year. Downtown you will find stores such as Art & Soul, Earth Changes Pottery, Gallery Seven, Assabet Strings, and Marquee Photoworks with a wide variety of fine art, photography, pottery, and crafts. If you want to really experience that feeling of yesteryear that Maynard does so well, you have to takein a movie at the Fine Arts Theatre on Summer Street. There, you can catch the latest release, but at a price that makes you feel like a kid again. The theatre has all the latest technology but lacks that impersonal mega-movie theater feel you may find elsewhere.
Maynard Recreation


Though small, Maynard is rife with recreational opportunities. If golf is king is your game, you're in luck. In addition to the Maynard Country Club, there are three golf courses only five minutes away in neighboring Stow. Maynard has plenty of quiet streets to walk or run through or do laps on the Alumni Field track next to the high school. The Maynard Conservation Commission maintains a number of trails in town, and the 2200-acre Assabet River National Wildlife Refuge on the south side of town offers more than 16 miles of trails for walkers to enjoy nature. Maynard has an active Little League program for kids 5-12 and Maynard/Stow Baseball picks up from their for athletes ages 13-18. For football, there's Maynard Tigers Youth Football & Cheerleading, part of the Central Massachusetts Youth Football and Cheerleading Conference. Enrollment and enthusiasm are high in Maynard Youth Soccer. Adult recreational volleyball leagues run from fall – spring. The Maynard Martial Arts Club meets at the Knights of Columbus Hall or you can try Warrior's Way for fencing, yoga, mat and reformer Pilates, Taekwando and Bosu. For fitness, there's Gold's Gym at Clock Tower Place, and Global Fitness Center a few minutes over the Stow line. The river runs quickly through downtown, but is slow-moving above the Ben Smith Dam. Canoes and kayakers can put in at Ice House Landing. And if you're feeling competitive, you can sign up for the five-mile annual Moster.com Road Race or The Maynard Community Chest's Annual Challenge a fun, team-based sprint triathlon with running, biking and canoeing legs.
Maynard Restaurants


Across Main Street from Clock Tower Place, you can find restaurants, bars, coffee shops, diners. Tucked down an alley is the town's only diner, Babico's, the place for breakfast and a big dose of good cheer. Restaurants such as the Blue Coyote Grille, the Cast Iron Kitchen, and River Rock Grill provide outstanding American fare in an atmosphere that's cozy, warm and inviting. If you are in the mood for more of a sports bar, the Halfway Café's menu is as expansive as its number of televisions. If an Irish pub is what you are looking for, then head down to Morey's Tavern for a pint and some darts. Mexican food can be had at El Huipil, and there are some great pan-Asian with the China Ruby, Korean entrees at Little Pusan, Oriental Delight, and two Thai restauarants, Siam Village and Thai Chili. On top of all of this, Maynard even has Savoring Indian Cuisine which will set you in an atmosphere that'll make you wonder if you're still in Maynard or have traveled to India! If it's Saturday morning, and you're just looking for a fresh cup of coffee before heading to the shops, or just out and about, then head over to the Boston Bean House. Set in one of the oldest buildings on Main Street, Boston Bean offers not only fair-trade coffee and a great selection of fresh teas, but also fresh bagels, sandwiches, and desserts. Just across the street at Café La Mattina, enjoy a sidewalk seat for people watching and sun-bathing while you try one of their crepes, sandwiches, and fine coffees. The killer antique expresso machine is a thing of beauty. Speaking of desserts, Maynard is home to one of the locals' favorite warm-weather hangouts. Since 1937, Erickson's Dairy Ice Cream has been serving homemade scoops to both man and beast, alike. Yes, they even offer doggie bowls and biscuits for Bowser if you happen to bring him along for the ride. Head down Rte. 117 for a memorable summertime treat!
Maynard Shopping


While you could spend an entire day (and night) eating your way through Maynard, there are a few shops to mention. Maynard is home to a large, modern Walgreens and CVS pharmacies, a Paper Store, Aubuchon AceHardware and several independent arts, jewelry and clothing stores. Without a doubt, Maynard's most beloved retail establishment is the Outdoor Store. favorite. The stock is overwhelming, but you'll find sneaks, soccer shoes, boots, coats, sweaters, Boston sports team gear, even a special section for women's apparel. Even though walking into this second-generation owned store, with its decorated store front display windows, will make you think you've gone back in time 50 years, you'll still find a vast selection of high-quality contemporary sporting goods.