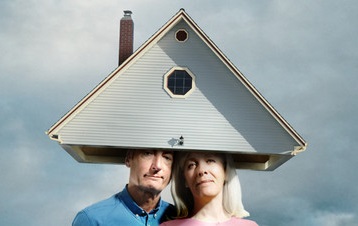 So you're thinking about downsizing. Great. (So are we!) But can you really get by in a home that's half as big?
The resounding answer is Yes! But don't underestimate the challenges.
Here's what we mean. If you're like most of us, you occasionally look in your closet and say, "I could make do with half these clothes." Easy to say, but hard to do—as you know if you've ever waded into that same closet and faced the tough decisions on what to keep and what to donate.
And that's one closet. The house you've lived in for 20 or more years, the house you've raised a family in … well, it's exponentially more challenging.
With this in mind, we've put together a 3-part blog series on downsizing, starting … right now!
Step 1: Reframe the Challenge
When you're downsizing, it's all about your mindset. Do you at look at everything you've collected over the past 20 years and think how much you'll be missing? Try focusing on the aspects of your current life that you love, and imagine how you'll build your new chapter around those. Compromising on space does not mean compromising on the future.
As a downsizer, ponder how you will create more joy in your life with less furniture. Our emotional attachment to our stuff can be strong, so you need to tune into what features and feelings of your old home you want to keep instead of what objects you want to take.
Consider which elements of your current space are most important to you. You can do this either room by room or in a general sense. A smaller space will only define what physically fits in your home and not what makes it feel like one. For example, do you really need a separate dining room? Or do you just need a welcoming area to congregate with family and friends.
Stay tuned for more blog posts on downsizing. Next time, we'll address the elephant in the room: In our corner of the world, in today's real estate market, can you downsize? Where can you go to make it work financially and emotionally? In Part 3 of our series, we'll tackle the creative ways you can make your new smaller space live just as large as the one you're leaving.