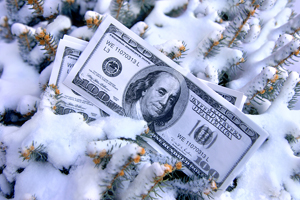 Pay no attention to that shiftless groundhog: In the world of real estate, Punxsutawney Phil's shadow holds no sway. Right now, there's an unprecedented opportunity for people willing to brave the snow, laugh in the face of icy driveways, and list before spring. They are getting top dollar and selling fast.
Folks listing their homes already, rather than waiting for spring blooms, are enjoying multiple offers in almost every Metrowest market. We've just wrapped up a weekend of touring houses with eager—and frustrated—buyers … all of whom consistently learned that new listings already had one or more offers on Day 1.
Just like Groundhog Day, we've seen this movie before. Last year we saw a historic low in already dwindling inventory—it dropped more than 10%, while prices continued to climb (for 23 straight months so far). Good homes, priced well, flew off the market. Two-thirds of all homes that closed before the end of June and sold for asking price or higher were on the market before March 31.
The experts are suggesting an even faster 2018 market. Brokerage Redfin predicts more than 30% of homes on the market early this spring will sell within two weeks. That's kinda nuts, especially if you're a buyer. If you're selling, this may be the perfect time to get the best price for your home. Like everything else, this type of opportunity is cyclical. Let's get together to discuss how the Hollows Group can help you make the most of it.